vom 09.01.2020
Stellenanzeige
Strategic Designer (m/f/x)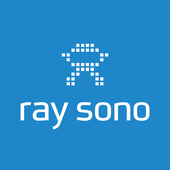 Start: earliest possible date
Location: Berlin or Munich
Contract: Permanent position, full-time
Ray Sono is an agency for digital communication and interaction. We support leading brands such as Austrian Airlines, BMW, BRITA, DATEV, Deutsche Bahn, Linde, MAN, McDonald's, Miles & More and Unify in all digital channels in their international markets – from websites and microsites to apps and social media. Ray Sono analyzes, conceptualizes, designs and implements digital applications with a passion for detail and a consistent, cross-channel customer journey. Ray Sono's online editorial team delivers the highest level of support to customer channels after project completion. We have successfully combined a spirit of innovation and professionalism for 25 years. Our accomplishments are based on the know-how of dedicated first-rate employees who work interdisciplinarily at our locations in Munich, Berlin and Frankfurt, and provide on-site advice to our customers. Ray Sono teams combine process understanding with design and technology competence. They create solutions that differentiate our customers from their competitors. Close cooperation with our customers and partners is a given for us.
Your Responsibilities:
- As a Strategic Designer (m/f/x), you are responsible for the strategic and target group-oriented alignment of your clients' digital products and solutions taking your research results into account.
- You understand your customers' behavior, their needs and pain points, and identify appropriate behavior patterns and associated product development fields.
- For this purpose, you establish user insights via secondary analyses and conduct primary research using quantitative and qualitative methods (e.g. target group interviews); additionally, you analyze and segment target groups.
- You carry out trend analyses and research relevant topics in the related industries and markets.
- You bring your research results to life through Personas, Customer Journeys, Touchpoints, Insight-Opportunity Frameworks, User Stories and Infographics.
- You identify a customer-centric Design Strategy and the associated optimization potential and derive recommendations for action and new business ideas.
- You use different Design Thinking techniques for the conceptual development of your products.
- You are responsible for the conception and implementation of Customer Journey Mapping workshops and other relevant workshop models.
- You create meaningful results documentation and management summaries.
- You work in an interdisciplinary team as well as with other Ray Sono specialists and product areas.
Your Profile
Bring what makes you special. This should include:
- Solid professional experience in Design Research, ethnographic research, Contextual Design or iterative product design, ideally in an agency or digital environment
- Empathy plus a holistic and methodical user-centered approach
- Solution-oriented action, a high sense of quality and responsibility
- Enjoyment of customer contact and distinctive social and communicative competence
- A winning personality, convincing presentation strength and experience with moderation
- Expert handling of complex and/or parallel projects
- Knowledge of agile development methods, e.g. SCRUM
- Affinity for B2B markets; knowledge of IoT and Industry 4.0 is advantageous
- Successful completion of a degree in Business, Digital Media, Psychology, Human Centered Design or Market Research, or a comparable education with corresponding professional experience
- Thorough competence in MS Office and other common tools (e.g. Teams, Slack, Jira, Confluence and Mural)
- Fluent written and spoken German and English required
Sound good? Then let's meet.
What you can expect from us:
- Professional colleagues, among whom you can find friends or simply listeners
- Low fluctuation
- Full overtime compensation from the very first minute
- Family-friendly working hours
- Challenging projects
- Further details are available at www.raysono.com/jobs/raysono-als-arbeitgeber
Have we convinced you?
Apply now:
https://jobs.raysono.com/Vacancies/304/Application/CheckLogin/1?lang=ger
I would be happy to answer your questions at any time either by e-mail or telephone.
Ray Sono AG, Amelie Kindermann, Recruiter, Tumblingerstraße 32, 80337 Munich
Phone +49 (0)89 746 46-549
E-Mail: amelie@raysono.com Festanstellung Vollzeit
Design
München
bewerbung@raysono.com
https://www.raysono.com/raysono/
09.01.2020