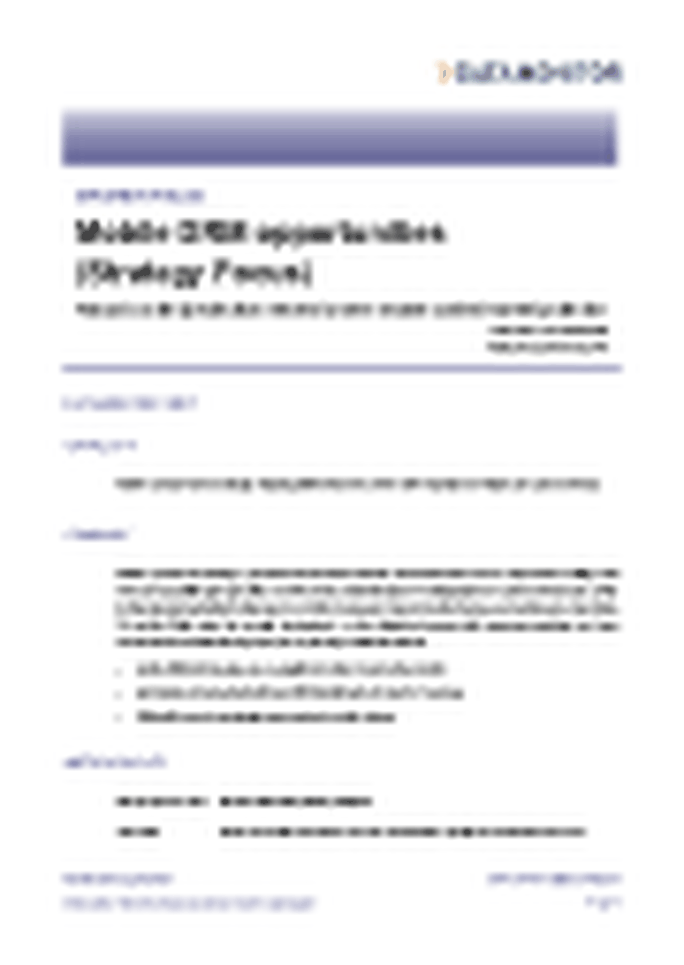 Bild:
Datamonitor: Mobile DRM Opportunities (Strategy Focus)
Der strategische Bericht 'Mobile DRM Opportunities' vom britischen Marktforschungsunternehmen Datamonitor beschäftigt sich u.a. mit offenen Standards für die Entwicklung des mobilen DRM-Marktes und informiert über die Faktoren, die der Marktentwicklung derzeit im Weg stehen.
Mobile operators are seeking to generate increased revenues from content services in order to compensate for falling voice revenues and justify high expenditure on 3G licenses and infrastructure. Providing high-value content services such as full-track music services is vital in this regard but without adequate content protection in place, such services are unworkable. Datamonitors brief 'Mobile DRM Opportunities' helps the reader understand open standards to the development of the mobile DRM market.

Scope

Provides an overview of developments in the mobile DRM sector, including the impact of both proprietary and open standards based solutions.
Examines the need for robust DRM solutions to enable the deployment of high-value mobile content services.
Highlights
The mobile DRM market is currently developing in a rather disjointed manner, with numerous proprietary and open standards-based solutions being deployed.
Datamonitor expects global mobile content revenues to reach $26.5 billion by 2009, driven by the deployment of more robust DRM solutions.
Datamonitor expects DRM to be increasingly incorporated into mobile devices, driven by increasing handset functionality and the need to protect high value content from illegal use and distribution.
Reasons to Purchase
Understand the potential impact of OMA open standards to the development of the mobile DRM market.
Identify the factors which are currently hindering market progress, and the way in which the sector is likely to develop in the future.
Datamonitor is a leading provider of online database and analysis services for key industry sectors. Through Datamonitors proprietary databases and wealth of expertise, clients are provided with unbiased expert analysis and in-depth forecasts for seven industry sectors: Automotive, Consumer Markets, Energy, Financial Services, Pharmaceuticals and Healthcare, Technology, Transport and Logistics.